Home
»
Cosmetic Packaging
» Cosmetic Packaging Trends

Latest Trends in Cosmetic Packaging


Cosmetic Packaging trends are challenged daily. Packaging has become more innovative as consumers demand convenience and performance in their cosmetic purchases. Consumers today shop across channels in search of more positive experiences and more readily accept new technology. The blend between Prestige and Mass is becoming blurred.
Manufacturers and marketers are challenged to deliver new innovative packaging that meets consumers needs at more affordable price points.
How do all of these issues effect cosmetic packaging? It comes down to marketing. This is a very important component for a successful branding. It's not only how the brand is positioned but what sets it apart from the competition. Once this is established, then the packaging as well and the formulation must represent the brands position.
A manufacture must understand their targeted consumer and the trends that impact the brands success. Today's cosmetic consumer is sophisticate and demanding. There are so many cosmetic brands sold in Mass, Prestige and online. Women of all ages and skin types purchase cosmetics across these channels as well as amongst age targeted brands.
Today's cosmetic companies are reacting to this change in customers purchasing habits. They are trying to position several brands to many different classes of trade. Today manufacturers face these challenges while forever keeping pace with the wants and needs of this newly defined consumer base.
Geographical Breakdown of Cosmetic Packaging The Market Worth is estimated that US$ 13 Billion Packaging manufacturers offer creative technology and a wide variety of innovative packaging choices. Manufacturing of tube products years ago ranged from pigmented extruded colored tubes to process printing and hot stamped caps. The choices now include multilayered extruded barriers to accommodate more aggressive products, soft touch feeling tubes, pearl and even holographic extruded tubes, custom die-cut tubes and half tone printing to create a faded look.
In lip, eye, concealing and treatment products companies now produce new innovative brush pens that twist or dispense with a push button. Clear packaging, once difficult to deliver in many manufacturing processes, is prevalent in every packaging form today. Metals of all colors and textures deliver an upscale look to even the most simplistic product or highlight a natural looking packaging positioning. Even sampling packaging which once was confined to foil packs and thin plastic or glass tubes are now produced in sachets, caplets and uni-paks of any material and custom cut in any size and shape. These choices are best utilized when applying them to the marketing position for the brand.
Even with the many new technological packaging advancements it sometimes takes crossing categories to discover a unique packaging concept. By exploring another category, such food packaging and combining it with the finishing processes in cosmetics, the results can be highly impactful.
Packaging should be created with a brand personality. Emerging lifestyle brands are licensed across all categories. Product packaging portrays the brands personality and often enhances it. It could be the way it is used, performs or simply looks. Packaging should strengthen the brands awareness.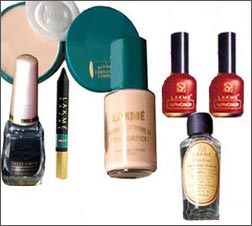 When developing a brand a major issue is cost. Once the brand is committed to a specific channel of distribution and the retail pricing is determined, the packaging cost perimeters can be set. Manufacturers are experiencing the challenges of producing products with profits that meet competitive retail pricing. This is especially a challenge in the Mass Market where often the US manufacturers are competing with the retailer themselves purchasing directly from off shore manufacturers to have their cosmetic and other products produced. One advantage a US manufacturer has is to combine it's manufacturing processes with offshore production. For example contracting off-shore tooling for custom components, or the components themselves.
A successful manufacturer in today's marketplace one must align themselves with industry experts. A good team consisting of sales, marketing, R&D, packaging experts who have an insight into today's consumer, a pulse on the trends and seeks innovative technology advancements, is the key for any brands success.