Home
»
Packaging Materials
» Flexible Packaging

Flexible Packaging Material


Flexible packaging is one of the most popular method of packaging. Flexible packaging is the second largest packaging segment in the U.S., worth a $26.4 billion. The largest market for flexible packaging is food , followed by retail non-food, industrial applications, consumer products, and medical and pharmaceuticals. We give below the details of the varied flexible packaging materials used in the packaging industry.
Polyolefin Films Packaging
Until late 1970s, most of the packaging applications were dominated by metal and glass packaging when plastic resin companies came up with advanced resins and resin formulations to replace these materials on the basis of lower cost. Polyolefin films targeted cellophane applications for packaging foods on the basis of property per cost improvements. Polyolefin films provided better physical properties, and low moisture resistance(MVTR) compared to cellophane at a lower cost. As a result polyolefin films grew stronger improving other properties to meet market demands and cellophane film continued to lose markets.
These developments began with major plastic resin companies R & D programs especially polypropylene films. As polypropylene came with better tensile strength and modulus values, it soon became the dominant material for snack packaging. BOPP or Bi-axially oriented polypropylene became the largest film packaging material in use mainly due to cost as polyethylene film production technology was unable to produce less than 1mil structures. This advantage enabled BOPP to become the dominant film as a "substrate" film providing stiffness for bag applications providing stand-up properties. This encouraged programs to improve oxygen transmission resistance using polyvinyldichloride (PVDC) and ethylene vinyl alcohol (EVAL) materials incorporating these oxygen barrier compounds to make film structures.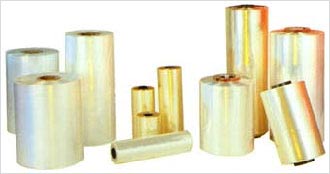 Send online enquiry for Flexible Packaging Materials, Polyolefin Films Packaging, Coated Films Packaging, Film/ Foil Laminations, Resin and Resin Converters. Get the best response from genuine flexible packaging manufacturers and suppliers. Click here to send your enquiry
.
Coated Films Packaging
The first coating application was to heat seal film in making bags for snack foods by film "converters". After this comes the film laminations using solvent adhesives as the most expeditious method. This technology is still being used today where taste and odor transfer are acceptable. Film co-extrusion technology was developed to overcome this problem and is the most popular method for volume multi-layer film constructions, such as polyethylene, polypropylene, polyester and other films where specific properties are required. The use of co-extrusion techniques can improve gas barrier resistance, physical and chemical properties and mechanical reasons for high rate production equipment.
Film/ Foil Laminations
Film/aluminum foil laminations were being developed for the military Meals Ready To Eat(MRE) program replacing "C" canned rations. The need for a 5 year shelf life dictated by Department Of Defense (DOD) required the use of aluminum foil at the time. Aluminum foil pin holes had to be kept to a minimum to meet 5 year shelf life requirement. MRE entrees had same texture problem that existed with retorting, but it was still better and more convenient than the can it was designed to replace.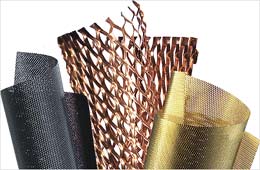 Metallized films were developed to replace aluminum foil to eliminate foil cracking and and improve heat seal integrity. The pouch would "crack" under low temperature use conditions and heat sealing technology had to be developed for the MRE to be acceptable for long term storage. With improvements made in PP film, foils have replaced with metallized films that provide low oxygen transmission rates and low moisture vapor transmission rates.
Resin and Resin Converters
To make polyethylene resin, ethylene gas is polymerized, which is then extruded into films (PE). Today, it is the most dominant packaging material used in making food bags due to its unique properties and low cost. Although, it lacks stiffness but is quite suitable for many packaging applications. Propylene gas is polymerized almost in the same way as is ethylene gas for producing polyethylene resin to make polypropylene (PP) resin and film. As much higher polymerization temperatures is used, PP becomes more rigid resulting in higher modulus and tensile strength properties and higher use temperature capability. Both the PE and PP films had their own markets, but "marrying" these films created a larger market for film converters. PP film became the most popular film for its clarity, good stiffness at room and increased temperatures for laminated and co-extruded applications.
Polyester Films Packaging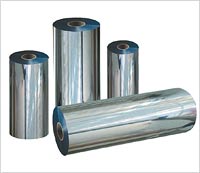 Polyester(PET) film resin is the latest entrant in flexible packaging. This film has good gas barrier properties and is being extrusion laminated to films that have good moisture barrier properties such as PE or PP. Initially, PET was substituted to replace the use of EVOH or PVDC formulated for gas barrier properties. PET film is more expensive has good gas barrier property and offers benefits as good optical clarity, heat resistance, recyclable and environmentally friendly. Olefin films require chemical stabilizers to prevent polymer degradation during film manufacture and oxidative degradation under use conditions that poses environmental concerns, long term.