Home
»
Food Packaging
» Food Packaging Options

Food Packaging Options


There are many options for packaging foods and other products for extended shelf life maintaining food quality and texture. Shelf stable packaging will still dominant rigid packaging, pouch and stand-up pouch shapes. Refrigerated foods in formed rigid containers and flexible film pouches will continue to expand using barrier structures for gas and moisture protection. HEPA filtration with positive air displacement during pack-out is a must for refrigerated foods in today's market environment to ensure food container safety to the consumers table.
Rigid Containers
The traditional method for packaging shelf stable foods has been by retorting foods in a metal or a glass container. This process is a low cost procedure and has been used for years. This is primarily a batch process where filled container is put into trays and loaded inside a vessel to be heated to a 250 plus degree temperature, pressurized and held at these conditions for prescribed time.
Retorting in a rigid or flexible package kills the microorganisms and sterilizes package/product that will keep for years. Consumers continued to accept retorted shelf stable foods even though this process changes the "texture" of the contents.
A major food company wanted their food products to be shelf stable but they wanted a shelf stable, plastic, easy open, single service, microwaveable container for a new market. The "convenience store" market where the product can be opened, microwave heated and consumed at the store or at home.
After much development work a thermoformed polypropylene container was designed that survived retorting conditions using a stock aluminum lid with an "easy open" benefit. A special polypropylene resin was developed to provide an oxygen barrier to obtain shelf life requirement as polypropylene resin did not have low oxygen transmission rate. Ethylene vinyl alcohol (EVOH) was compounded with copolymer polypropylene to lower oxygen permeation meeting shelf life requirement. EVOH was preferred over polyvinyl dichloride(PVDC) for technical reasons. A "weak" section was designed into the thermoformed cup to control temperature expansion in an over pressure continuous motion retort.
This was the first shelf stable plastic container that is now known as "Lunch Bucket" container spawned a new market for a barrier container. Cost and microwave ability were the two driving reasons for this technology at the time. This development led to incorporating oxygen barrier in rigid and flexible packaging materials in use today. "Lunch Bucket " is still the prime container for a single service, easy open, shelf stable container and is being followed by "Soup at Hand" using this technology.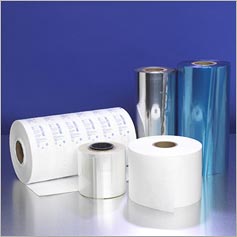 Film/Foil Laminations
Film/aluminum foil laminations were being developed for the military Meals Ready To Eat(MRE) program replacing "C" canned rations. The need for a 5 year shelf life dictated by Department Of Defense (DOD) required the use of aluminum foil at the time. Aluminum foil pin holes had to be kept to a minimum to meet 5 year shelf life requirement. MRE entrees had same texture problem that existed with retorting, but it was still better and more convenient than the can it was designed to replace.
Metallized films were developed to replace aluminum foil to eliminate foil cracking and and improve heat seal integrity. The pouch would "crack" under low temperature use conditions and heat sealing technology had to be developed for the MRE to be acceptable for long term storage. With improvements made in PP film, foils have replaced with metallized films that provide low oxygen transmission rates and low moisture vapor transmission rates.
Polyolefin Films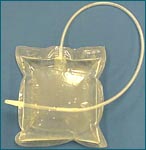 Metal and glass packaging dominated packaging applications until the late '70's when plastic resin companies developed resins and resin formulations to displace these materials on a "cost" basis. Cellophane applications were the target for polyolefin films citing property/cost improvements for packaging many foods. Polyolefin films offered better physical properties, and low moisture resistance(MVTR) over cellophane at a lower cost than cellophane could provide. As cellophane film lost markets polyolefin films grew rapidly improving other properties to meet market needs. These improvements started with major plastic resin companies research and development programs especially polypropylene films.
Polypropylene had better tensile strength and modulus values and soon became the dominant material for food snack packaging. Bi-axially oriented polypropylene (BOPP) became the largest film in use primarily due to cost as polyethylene film production technology could not produce low <1mil structures. This advantage enabled oriented PP film known as BOPP to become the dominant film as a "substrate" film providing stiffness for bag applications providing stand-up properties. This led programs to improve oxygen transmission resistance using polyvinyldichloride (PVDC) and ethylene vinyl alcohol (EVAL) materials incorporating these oxygen barrier compounds to make film structures.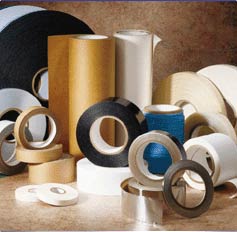 Coated Films
Coatings were applied by film "converters" to heat seal film in making bags for snack foods which was the "first" coating application. Film laminations were next in development using solvent adhesives as the most expeditious method and is still being used today where taste and odor transfer are acceptable. To overcome this problem film co-extrusion technology surfaced and is the dominant method for volume multi-layer film constructions such as polyethylene, polypropylene, polyester and other films where specific properties are needed. Co-extrusions are designed to improve gas barrier resistance, physical and chemical properties and mechanical reasons for high rate production equipment.
Resin and Resin Converters
Ethylene gas is polymerized to make polyethylene resin which is extruded into films (PE), is the dominant in material used in making food bags due to its properties and low cost. Structurally it lacks stiffness but is quite adequate for many packaging applications. Propylene gas is polymerized almost in the same way as is ethylene gas in making polyethylene resin to make polypropylene (PP) resin and film. The main difference is much higher polymerization temperatures must be used which makes PP more rigid resulting in higher modulus and tensile strength properties and higher use temperature capability. PE and PP films had their own markets but "marrying" these films created a larger market for film converters. Downsizing occurred to lower costs where PP film became the selected film where clarity, good stiffness at room and elevated temperatures for laminated and coextruded being used today.
Polyester Films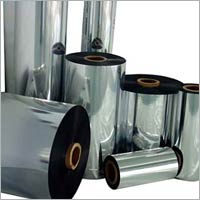 Polyester(PET) film resin is the latest entrant in flexible packaging. This film has good gas barrier properties and is being extrusion laminated to films that have good moisture barrier properties such as PE or PP. Initially, PET was substituted to replace the use of EVOH or PVDC formulated for gas barrier properties. PET film is more expensive has good gas barrier property and offers benefits as good optical clarity, heat resistance, recyclable and environmentally friendly. Olefin films require chemical stabilizers to prevent polymer degradation during film manufacture and oxidative degradation under use conditions that poses environmental concerns, long term.
Microbial Prevention
Food preparation and packing process environment need to be addressed when using barrier film laminations. Any microbiological contamination sealed inside a bag or pouch will be incubated and needs to be addressed before high barrier molded or film package is used. Head space air needs to be replaced with filtered air or blanketed with an inert gas displacing plant air when packing foods. Analysis should be made on packages to correlate shelf life dating with actual taste testing and microbial tests to be certain food quality standard is met and the product is safe for use as directed on the label. From experience, I want to stress the need for plant cleanliness for packing foods.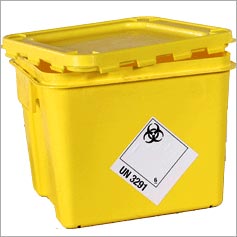 Frozen food packaging make organisms dormant and refrigerated food packages only retard organisms growth for a period of time which is extended with gas and moisture barriers, but they are still there. Controlled and modified air package systems eliminate this problem but are expensive where as just good housekeeping can often be the immediate answer without great expense. Film Specifications
Film Specifications
Resin formulation, extrusion technology, film converting processes, film properties are not discussed in detail and should be done for specific applications to prevent any problems. Film manufacturers and film converters should provide technical details on any of the structures that were mentioned and should offer testing films with food product contact before purchasing any film structure.