Home
»
Graphics & Label Printing
» Packaging Brand Recognition

Graphics and Brand Recognition


There was a time when Packages of paper goods, dish soap, condiments-or any container emblazoned with a brand name or logo-were to be stored out of sight. That notion is rapidly changing, as brand owners design packages so attractive that consumers buy the product with the express intention of dressing up the kitchen counter, coffee table, bureau or vanity. In some cases, consumers like a package so much they keep it long after the product is gone. They reuse the container as a storage device, collectible or memento. Packaging as a home decor accessory is clearly part of a much larger trend. It has to do with a growing appreciation of design and style in the home.
The recent trend is to market the product with attractive prints on the packaging to help get consumers to leave it on the table rather than putting it in their pantry and hiding the pack. To promote more usage, packagers are trying to make the package very attractive, with designs that fit into consumers' homes.
A recent research survey recently conducted by The Consumer Network revealed consumers' changing appreciation for graphic design and how it affects them at the point of purchase. The survey asked, "What's important to you in making buying decisions these days?" and "What was important to you in making buying decisions a year or so ago?"
On the list of choices, the researchers included "design" and "package design" without defining the terms. Among the 202 respondents, 19 percent said "package design" was important to them now vs. 11 percent a year ago. And 37 percent said "design" was important to them now vs. 5 percent a year ago.
Quality graphic design is being broadly recognized as a component of quality life. This is not unlike the broader appreciation of high quality and sometimes quirky ice creams like Ben & Jerry's, coffees like Starbucks, elegant waters, and environmentally friendly cars like Toyota's Prius.
In contemporary society, a brand is the essence of what people believe or think about you, your product, service or your company. Branding is that touchy-feely good stuff that translates into the way people feel about products. The brand is what keeps people returning. It makes them feel confident, secure, trusting, and cared for. It builds loyalty, constancy, allegiance, faithfulness and name recognition. So what does it mean to and for you?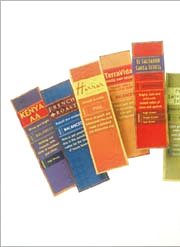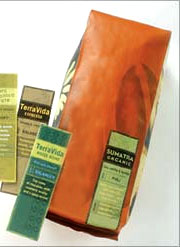 A brand can be mean different things to different people. One thing remains constant: the brand should be compelling, intriguing, engrossing, fascinating or interesting. If your brand cries boring, dull, tedious, stodgy or just plain blah, it is time to "transform" the brand with attractive graphics.
Brand Recognition With Attractive Graphics
Define your brand attributes. Brand attributes are like your skill sets. If I asked you to describe yourself in one word what would that word be? Strong, emotional, trustworthy, honest, sincere, reliable, friendly. That's a brand. Start thinking in these terms to flesh out the essence of your brand. What one word do you want to be remembered by? Would I be interested in what you have to say? If not it's time to rethink your core message. It's also important to understand that building your brand is as much about your customer (boss or client) as it is about you. You need to provide what they need, not necessarily what you are selling.